My interest in the field of holistic health and nutrition began in 2010.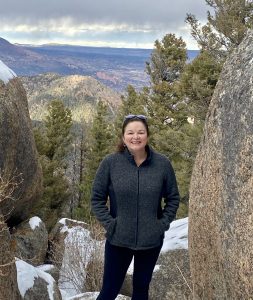 In January of that year, my son was diagnosed with Asperger's Syndrome (on the autism spectrum). This diagnosis came after years of immense struggles with attention, communication, and emotional, behavioral and mood regulation.
As I began researching autism therapies, I learned about biomedical autism treatments. A short while later, we made changes to my son's diet, and also incorporated supplements known to support brain function and mood.
To make a long story short, my son has benefited greatly from various holistic treatment approaches. Ultimately, dietary modifications and nutritional supplements targeted to his biochemistry have made a tremendous difference for him. Today, he is a healthy, happy teenager who is enjoying life and has big goals for his future!
Over the years, I've shared our story with hundreds of families.
As a moderator of many in-person and online support groups, I've had the opportunity to meet and interact with many families of kids with exceptional needs. Sharing my family's experience, and hearing about the experiences of other families I've met along the way, opened my eyes. I began to see the ineffectiveness of many conventional treatments for children with neurodevelopmental, behavioral, and mental health conditions, and how difficult it was for families to find the right support.
As a result, I knew I needed to become a part of the solution.
Due to the shortage of practitioners providing effective holistic support for families with kids like mine, I returned to grad school for a Master's degree in Holistic Nutrition. In 2020, after completing my degree, I opened my nutrition practice offering science-based, individualized nutrition therapy to help children feel, learn, and live better.
Prior to opening my nutrition practice, I spent almost 20 years in the corporate world, as well as many years serving in the Colorado Springs nonprofit sector. Because of my personal experiences as the mother of a child on the autism spectrum, I've always been drawn to support other families of children with special needs. As a result, I spent many years as a volunteer and board president of a local autism nonprofit and chairperson of a large network of autism professionals.
Holistic health has now become a way of life.
Outside of my work and continuing education in holistic health and nutrition, I enjoy hiking and skiing with my family in the beautiful Rocky Mountains of Colorado, travel and road trips, and any kind of adventure that gets me out into nature (and out of my comfort zone!).